The box has left the building ....
off to its next stop who-knows-where.
There's a lot in there to tempt a person, but I was fairly restrained this time. I took out one skein of Opal and six skeins of black Cascade 220 (I just couldn't pass up a whole sweater's worth of yarn!).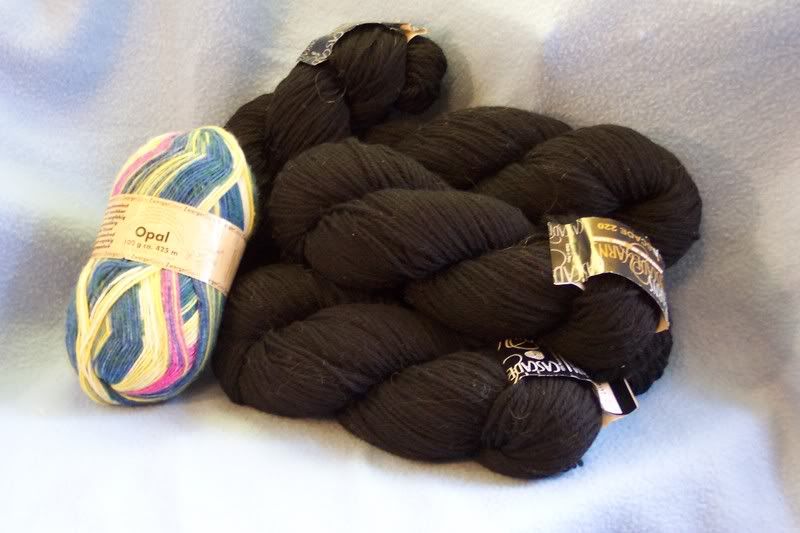 Lucia came over for a dip into the stash, and took out 2 balls of variegated pink/rose Cotton Fixation and 5 balls of Skacel Kid Merino in a purple/green colorway. She then added this combination of Lanet fingering weight yarns: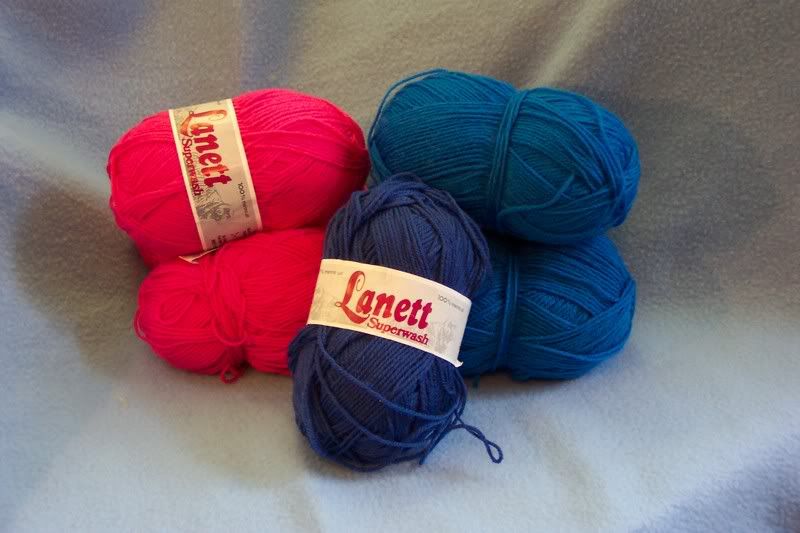 My contribution to the box was five skeins of Reynolds Whiskey and two of Moda Dea Sassy Stripe sock yarn.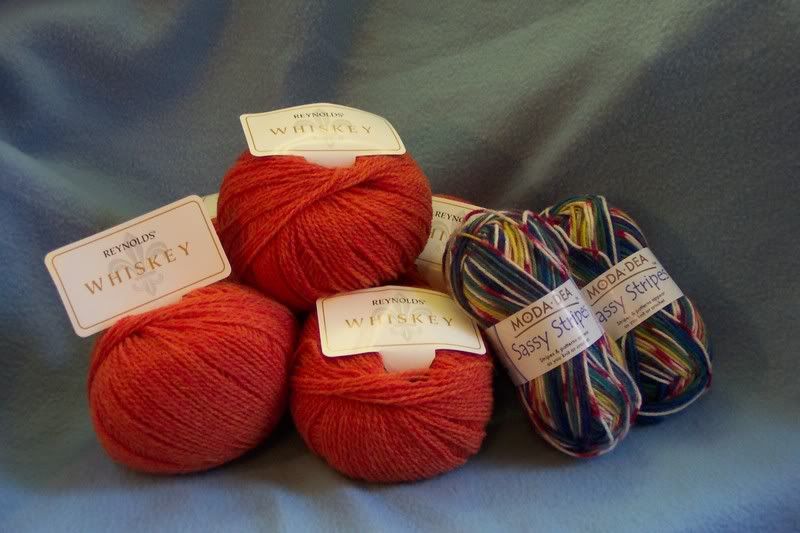 I wonder where the box will land next?